MAKING PROFESSIONAL COUNSELING ACCESSIBLE AND CONVENIENT - SO ANYONE WHO EXPERIENCES LIFES CHALLENGES CAN GET HELP ANYTIME, ANYWHERE.
Your bill largely depends on the type of session you book. Most therapy sessions are covered by insurance, while support circles and community training are not.
As you go through the intake process, your therapist will gather your insurance information and discuss your plan coverage/out-of-pocket expenses.
PAY
ONLINE
Copays and out-of-pocket expenses can be made through our secure credit card payment processor. We accept Visa, Mastercard and American Express.
Requesting Authorization:
Verification of Benefits and Single Case Agreement
We are In-Network with CIGNA!*
Our billing team will work with Out-of-Network insurance providers to get you authorized for coverage!
WHAT ARE MY FINANCIAL OPTIONS?
Using Insurance means obtaining a diagnosis. We fully recognize and support an individual's preference to not receive diagnosis and opt out of insurance options.
​
We offer self-pay

.
We offer insurance options.

For those who prefer to use insurance, we accept insurance from most major insurance carriers.

We offer sliding scale options

between $85-$150 per session. You can apply to receive the rate you can afford.



We offer payment plans

. You can specifically request to make payments for your sessions.

Employee Assistance Programs (EAP)

- We can work with your place of employment to see if an option to have your sessions covered by your employer's EAP.
​
Victim Compensation

- Financial stress can complicate trauma. We can work with your state's victim compensation program to receive vouchers to cover your sessions.
​
Vocational Rehabilitation Vouchers

- We are in the process of becoming a vendor in the states we serve. Mental health challenges can impact job security or your ability to find a job. Working with DVR allows us to support your financial security by having sessions covered by DVR.
Frequently Asked Questions
How can I use my insurance?
---
Our licensed providers are preferred & out of network with most major insurance plans. We will collect your insurance information when you become a client. Check your insurance coverage details to see if your plan provides for therapy sessions.
---
Do you accept Medicare or Medicaid?
---
At this time we do not accept Medicare. In some states, we may accept Medicaid.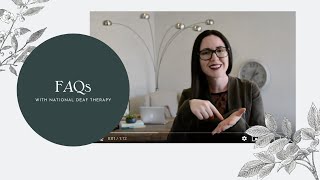 ---
What forms of payment do you accept?
---
We accept Visa, Matercard, and American Express. Contact our office for more information about cash payments.
---
Can I use insurance for Community Circles or Community training?
---
In most cases, insurance only covers therapy sessions. Support circles and community training is usually paid out of pocket.
---
I don't have insurance coverage. Can I pay for sessions out of pocket?
---
Yes, we accept payment for sessions out of pocket. You may pay with Visa, Mastercard or American Express. Contact us for cash payments.
---
Not sure if you're covered? Ask your insurance provider these questions:
---
What are my behavioral health benefits? Are they subject to a deductible?
How much of my deductible has been met?
Will I owe a coinsurance?
Will I owe a copay at each visit?
What is my Max Out of Pocket (MOP)?
How much of my MOP has been met?
Is there a limit to the number of sessions?
Do I need an authorization number prior to seeing a provider?
Is the provider I want to see in-network?
Does my benefit covers telemental health?
---
Are we not licensed in your state? Here's what you should do.
---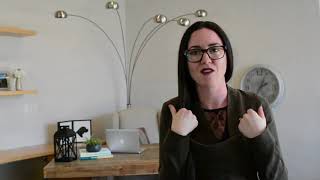 Watch this video.
---
How does your eTherapy platform work?
---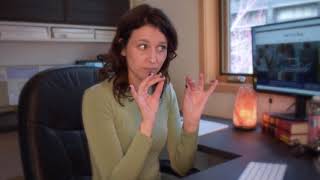 Watch this video.
---
My NDT therapist is not in network with my insurance company, what do I do?
---
Many insurance companies give out-of-network reimbursements for mental health services. We encourage you to check with your insurance provider to understand what reimbursement options may be available. We are happy to provide you a monthly superbill (itemized receipt of services) as needed.
---
---